Santa Fe New Mexican
Fired Taos surgeon faces malpractice claim
Sep 9, 2022
Bilateral total inferior turbinectomy is an extreme, irreversible surgery that for a very long time has been known to directly cause a horribly poor outcome called 'empty nose syndrome
Legal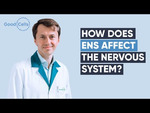 Good Cells
How does ENS affect the nervous system?
Dec 28, 2021
ENS is a type of injury, the loss of an important piece of tissue in the architecture of the nose and therefore the loss of vital functions of the nose. As a result of trauma, the body of a patient wi...
Video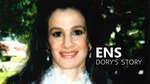 ENS Victim | Dory's Story
Apr 14, 2020
Mere months after undergoing what wsas supposed to be a routine nasal surgery, 57-year-old first-time grandmother-to-be Dory Lodge took her own life following an accelerated battle with horrifying ENS...
Testimonial
Video
Facial Plastic Surgery
Functionally Crippled Nose
Mar 19, 2020
A variety of surgical interventions can also result in a functionally crippled nose and diagnoses including nasal valve stenosis, septal perforations, and empty nose syndrome are discussed
Journal Article