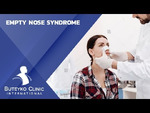 Buteyko Clinic International
Breathing and Empty Nose Syndrome
Mar 26, 2019
Patrick McKeown
Empty nose syndrome is a controversial condition coined by the Mayo Clinic's Dr. Eugene Kern in 1994. It is the presence of paradoxical nasal obstruction despite having an adequate nasal airway.
Video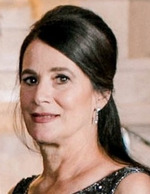 ENS Suicide: Doloretta Ruggeri Lodge
Mar 21, 2019
Doloretta enjoyed nature, being outside and walking their beloved chocolate lab, Rio. She will always be remembered as a loving and caring mother who would do anything for her children.
Death
Banks & Jones
Empty Nose Syndrome Can Steal Away Your Life
Jan 23, 2019
Far too many patients afflicted by ENS have taken their own lives after suffering relentless suffocation as well as the ignorance of doctors to their actual condition. Sometimes the condition has been...
Legal
Larson Law Firm P.C.
What Is "Empty Nose Syndrome"?
Jan 15, 2019
One theory is that the nose's pressure or temperature receptors are located in the turbinates. Surgery may disrupt those receptors, causing some people to lose the ability to sense their own breathing...
Legal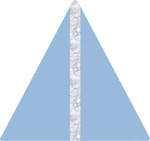 US Institute for Advanced Sinus Care and Research
January 2019 Update
Jan 6, 2019
Subinoy Das
Replacement of PRP with hPL therapy. Rib (costal) cartilage implants mixed with hPL/MatriStem/Adipose-Derived Mesenchymal Stem Cells/multi-vitamins
Newsletter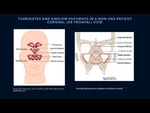 YouTube - ENS: A Matter of Life and Breath
The Medical Science Behind ENS
Dec 16, 2018
Barbara Schmidt
ENS Victim Advocate Barbara Schmidt discusses the medical science behind ENS, which is an iatrogenic disorder resulting from sinus and nasal-related surgeries in which the turbinates are affected.
Video