Santa Fe New Mexican
Fired Taos surgeon faces malpractice claim
Sep 9, 2022
Bilateral total inferior turbinectomy is an extreme, irreversible surgery that for a very long time has been known to directly cause a horribly poor outcome called 'empty nose syndrome
Legal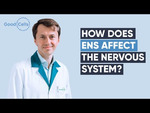 Good Cells
How does ENS affect the nervous system?
Dec 28, 2021
ENS is a type of injury, the loss of an important piece of tissue in the architecture of the nose and therefore the loss of vital functions of the nose. As a result of trauma, the body of a patient wi...
Video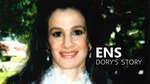 ENS Victim | Dory's Story
Apr 14, 2020
Mere months after undergoing what wsas supposed to be a routine nasal surgery, 57-year-old first-time grandmother-to-be Dory Lodge took her own life following an accelerated battle with horrifying ENS...
Testimonial
Video
Facial Plastic Surgery
Functionally Crippled Nose
Mar 19, 2020
A variety of surgical interventions can also result in a functionally crippled nose and diagnoses including nasal valve stenosis, septal perforations, and empty nose syndrome are discussed
Journal Article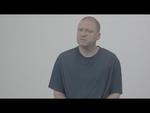 YouTube
Mike Smallwood talks about ENS
Sep 2, 2019
The name is ridiculous but the condition is torture, causing people to lose the ability to feel air in their sinuses, causing a feeling of suffocation.
Video