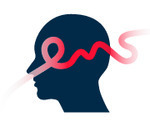 Empty Nose Syndrome International Association
ENSIA Newsletter September 2017
Sep 30, 2017
Christopher Martin
We encourage you to read the September 2017 update from the US Institute of Advanced Sinus Care and Research... This update includes a detailed summary of services offered ranging from telephone consu...
Newsletter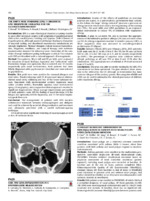 Annals of Allergy, Asthma & Immunology - Nov 2017, Vol.119, page S88
The empty nose syndrome (ENS): a diagnostic and therapeutic challenge for the allergist-immunologist
Sep 24, 2017
Talal Nsouli, Nadine Diliberto, A Nsouli, S Nsouli, Josepth Bellanti
Little is known of its pathogenesis, although anatomical changes leading to disruption of mucosal cooling, and disordered neurosensory mechanisms are strongly implicated.
Journal Article
US Institute for Advanced Sinus Care and Research
September Update
Sep 20, 2017
Subinoy Das
Download
We are excited about several advances in stem cell and regenerative therapy for the nose. There have been recent advances of using nanotechnology to reprogram skin cells to grow new types of tissue ty...
Newsletter
What is empty nose syndrome?
[French - Translate]
Sep 17, 2017
Some patients with empty nose syndrome may feel as if they do not breathe enough air because the turbinates are not present to transmit the appropriate information to the brain, to pressurize the air ...
Blog Entry
Empty Nose Syndrome International Association
ENSIA Newsletter August 2017
Aug 30, 2017
Christopher Martin
Seeking medical care for ENS can be confusing, expensive, with no guarantee of results. Consequently, this is an excellent opportunity to make your voice heard and share your experiences in treating y...
Newsletter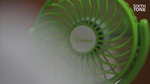 Sixth Tone
The Invisible Pain of Empty Nose Syndrome
[Chinese]
Aug 10, 2017
Sun Sulin suffers with empty nose syndrome - a condition that is not recognized by doctors in China. Sun and her husband hope to find an affordable way to alleviate the pain Sun endures.
Video